Fitness Room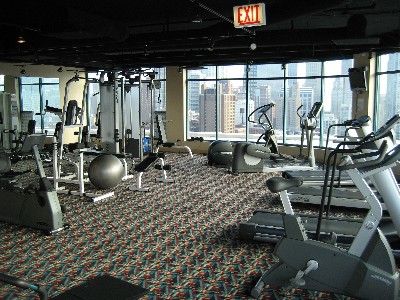 The Fitness Room at 340 W. Superior is one of the finest of any condominium building in Downtown Chicago. With panoramic views of Downtown Chicago that accompany our top of the line fitness center, 340 Residents enjoy the benefits of a full scale gym right in the comfort of their own home.

The Skydeck Fitness Center Features:
- Complementary 'Wi-Fi' for iPods and iPads to stream your favorite shows and music.
- Cardio Theater to watch any television program of your choice all from the comfort your own headphones.
- Top of the line Life-Fitness and Precor equipment.
-The latest is core training equipment, including Kettle-Bells, and work-out balls.



Important Information
Location: Skydeck
Hours: 24/7
Costs: No Charge