Galleria Market and Liquor Store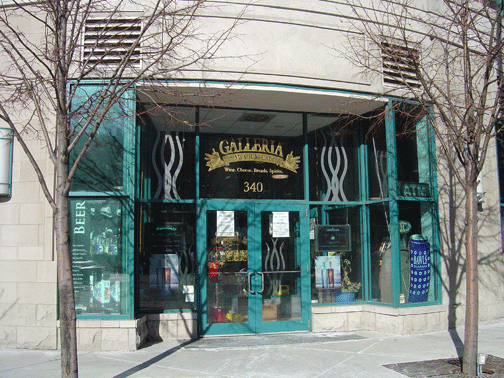 Galleria Market is located on the lobby level of the building, with private access to 340 Superior residents. Galleria sells a variety of goods, heavy on the European and hard to find American dry goods (chocolates, condiments, biscuits, Trotter's To Go products, etc) and other upscale food items (Plugra butter, Neuske bacon), with some surprises that make shopping at Galleria a rewarding expierence.

Everyday their full deli and salad bar is open. Additionally, they offer over 20 sandwiches, Panini's, and wraps to choose from. The salad bar has over 20 fresh items to build your own creation.

Galleria also sells beer, wine and liquor; the upscale brands...Grey Goose vodka, for example, and thier beer selection runs toward microbrews.

Galleria also offers delivery of all their products to 340 West Superior residents.



Important Information
Location: Lobby Level
Hours: Mon.- Sat. 7 am-midnight - Sun. 9 am-10 pm
Phone: (312) 337-9300